XS SBish cover - Air - NWT - $40ppd. Forgot to get a pic just now but will do so asap!
SOLD
Megaroos boxer trainers. EUC. No stains or issues whatsoever, only used for a week or two. Size 2T. Asking $10ppd each. The third is in the boys room and they're asleep right now but it's turquoise with camo army vehicles on it.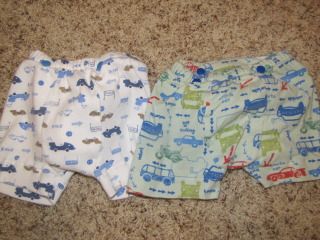 Super Skivvies - 2 XS pictured, 1 S not pictured (ninja print w/ black trim). Asking $13ppd each.
BumUnders size medium side-snapping trainer. Outter is pilly. No stains. Asking $11ppd.
Medium-ish wetbag from Petunias on etsy. Called the 'icky bag'. Held about 4-6 diapers. Asking $12ppd
Larger wetbag from Petunias on etsy. Held about a days worth of diapers - great for day outtings! Asking $15ppd.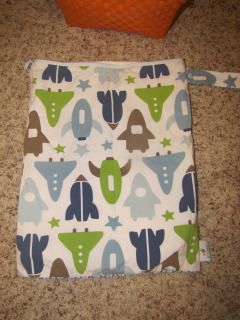 Small wetbag from TKCuddlers. Holds one diaper. Loved it for short trips to the store! Asking $8ppd.
Medium wetbag from TKCuddlers. ~12inx10.5in. $10ppd
Large Goodmama hanging pail. Hardly used - only used for weekend trips when we went home to visit. Asking $20ppd.
Print is 'bot camp'. Would LOVE to trade for a girly one! SOLD
PM me please! I'm terrible at checking back!!!


Edited by bree - 12 Jun 2012 at 1:40pm